Five Occasions and Considerations
for Giving Gifts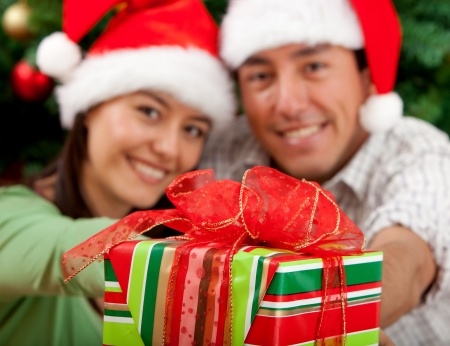 If you're like me, you love giving gifts as much as receiving them.  Gifts are a beautiful way to show gratitude, create good will, and help celebrate a special event.

There are occasions in which anything but a gift may not be enough.  But these occasions also call for you to give some thought to what you are giving.  The last thing you want is to offer a gift that may be unappreciated, or worse, offensive.

Occasions for Gifts
In business, a gift of good will is helpful when a deal is made, when visiting a new client, or during holiday season.

  Keep these gifts in the business-type realm.  Gift baskets, champagne, cookies, or candy usually do nicely. 
Considerations for Giving Gifts
Don't expect a return.

  The definition of a gift indicates that it is a voluntary act, and should be given with no expectations.  A true gift comes from the heart.
Avoid re-gifting.

  I'm sure we've all done it.  And some of us may have come close to getting caught!  Tread carefully in this area and don't recycle the gifts you've received.
Don't overspend.

  You don't want to give a gift that makes you appear too generous.  It may embarrass the recipient.
If you are an avid gift-giver, some form of organization makes the task much easier.  Planning helps prevent overwhelm and can also help keep you within budget.

Saying "Thank You"
When you receive a gift, whether or not you give one in return, say "thank you."  A thank-you note is also in order (the handwritten ones are the best kind).

The only time a thank-you note is not necessary is in the case of a host gift.  Your gift was your thank-you for being invited.  It would be like saying, "thank you for the thank-you" according to Callista Gould of the Culture and Manners Institute.

Gratitude is the very essence of gift giving.  We give gifts in recognition of our gratitude, and we receive them in an expression of gratitude. 

The spirit of giving is in our social nature. Let's enjoy keeping these the traditions alive!
You may also enjoy reading . . .