How to Host a Party
Everyone Enjoys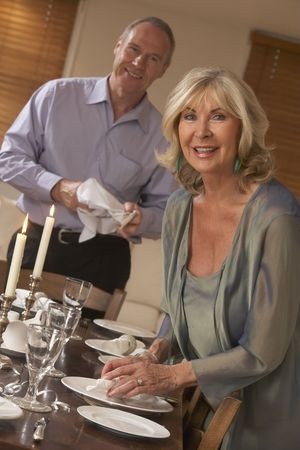 Planning to host a party?

Even for a small gathering, hosting can be a big deal because this job comes with responsibilities.  The most important ones being . . .
Arrange the perfect location
Plan and arrange for food, drinks, and décor
Greet every guest - yes, every guest
Introduce guests to one another, and introduce
yourself to anyone who may not know you
Circulate like the social butterfly you are
to make sure everyone is having fun
Pick up the tab

No, I wasn't kidding about those responsibilities.  But with thorough planning and organization, you can make your hosting duties a snap.

The constant elements needed to host a party are:
Know the date, time, and location.
Get an exact count of guests attending.
Pin down the details of food, drink, and décor.
Consider and plan for any other necessary details to keep guests comfortable and your party flowing.
You can make these four items your basic hosting checklist.

Where Should You Host a Party?
Are you stumped when it comes to a location for your party?  Unless you're having a formal celebration, there's no need to rent a huge banquet hall or other type venue.  Some of the best celebrations happen right at home.

On the other hand, you may be tired of backyard barbeques or sit-down dinners in your dining room.  In the spirit of keeping it simple, here are a few suggestions for fun parties.

Throw a Cocktail Party at a Bar
Just gather a few friends at the far corner of your favorite bar and make sure the bartender knows who is on your tab. 
For a larger party, some establishments will cord off a section for you if you promise a certain headcount and order food in addition to cocktails.  But you'll need to arrange this ahead of time.

A Dinner Party at a Restaurant
A change of scenery from your dining room or backyard.  You don't even have to cook at all!

Find one that has a private room, or a secluded table in the main dining room.  And you'll look like a real pro at this hosting thing if you arrange payment before your guests arrive.

A Dessert Party in Your Kitchen
A little cake, a few cookies, a pot of coffee, some friends, and  . . . Voila!  Throw in a bit of meaningful conversation and I guarantee a good time will be had by all.

While hosting comes with responsibilities, you have the choice of making them as easy or as laborious as you want.  However you choose to do it, just remember to make life a party.  It's much more fun this way!
You may also enjoy reading . . .