Giving Flowers as a Meaningful Gift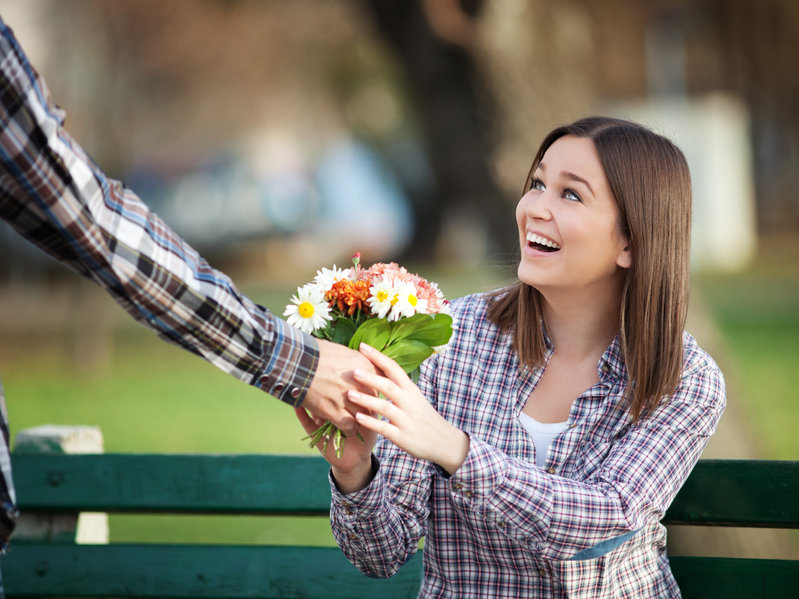 Since ancient times, the act of giving flowers has conveyed a special meaning. Whether used as a show of respect, appreciation, romantic love, friendship, or condolences, flowers provide a message for those who receive them in a language all their own.
Etiquette-ful Flowers
Etiquette encourages us to show kindness and consideration as often as possible. Flowers provide one method for doing this.
Saying thank you.  Flowers are a wonderful accompaniment to a thank-you note.  
Sending good thoughts.  Sending flowers with a note of encouragement, get well wishes, condolences, wishing good luck, or just to let someone know you are thinking of them will be a bright moment in any day.
Welcome.  A new neighbor, roommate, office colleague, or someone who has moved away will appreciate a welcome floral arrangement to help them adjust to a new environment.
A thoughtful gift.  Bringing flowers to someone's home when you've been invited for dinner, or as a gift for a special occasion is always appreciated.
No Special Occasion Necessary
Research studies reveal that around 89% of people feel special when receiving flowers.  This high percentage is the very reason the floral business is consistently booming.  And no wonder – flowers are and always have been a gift based on emotion.
Whether or not you have difficulty expressing your feelings, giving flowers to help relay the message you want to send is a good idea. 

In Victorian times, types and colors of flowers were used to send very specific messages.  From friendship to infidelity, there was a flower for every occasion.  These days, that specificity is not so intact, though roses still tend to imply a more romantic interest, particularly red roses.

If the object of your affection is not a fan of roses, but you still want to convey a message of romance, an arrangement of red and pink blooms should do the trick.

If romance is not what you choose to communicate, send an arrangement that has a mix of colorful flowers, especially if roses are included.

Etiquette Guidelines for Giving Flowers
Though giving flowers is relatively easy whether you have them delivered or deliver them yourself, there are considerations to give thought to.  You might use the following checklist before placing your order for an arrangement.
Does the person have any allergies that might prevent them from enjoying your choice of flower?
If you are having a floral arrangement delivered, did you include a note letting the receiver know who it is from?  Sure, secret admirer gifts are fun, but they can backfire sometimes.
Do you know the person's preference on color or type of favorite flower?  Instead of a bouquet of stems, would they prefer a potted plant instead?
Will the type of arrangement you are sending relay the message intended?  This is also where an enclosed card can be useful.  
When sending flowers to someone for the first time, you can use the occasion to find out their preferences for future gift-giving.  Just make sure you remember what their favorite flower is!

But most importantly, for any occasion or no occasion, you can almost never go wrong when giving flowers.
You may also enjoy reading . . .