Is it Always Necessary to
Bring a Hostess Gift?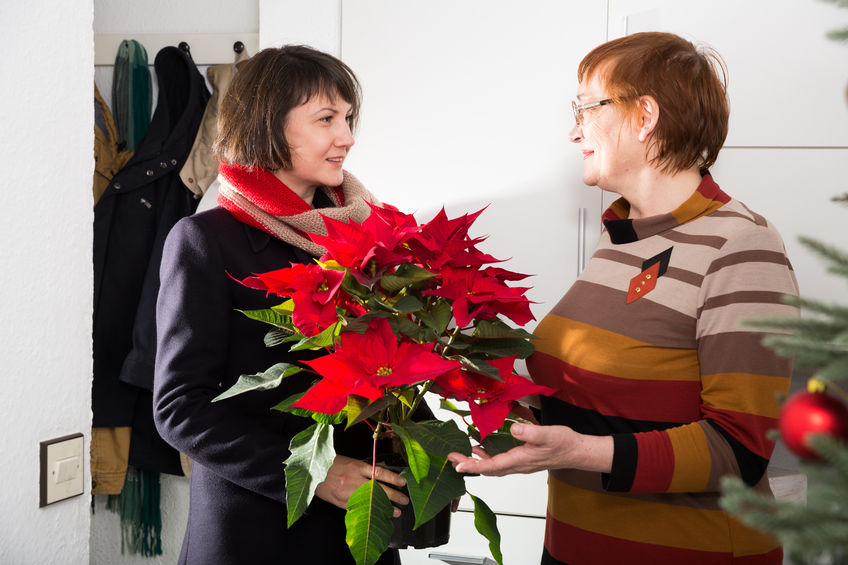 Whether it's for a hostess or a host, a small gift is always in order when you're invited to dinner, a gathering, or a special occasion. It is considered a token of appreciation for being invited to the event.  After all, you were chosen to be a guest and your specialness is being acknowledged by the invitation.

A Simple Acknowledgement
There's no need to overthink a hostess gift.  Even if you don't know your host very well, a simple acknowledgement or whatever feels right for the occasion will be the perfect gift.

You might consider: 

Flowers arranged in a vase - because your host will be greeting other guests and won't have time to stop and find a vase. 
A bottle of wine.
A food item to be savored later - boxed cookies, chocolates, candy, a small wrapped cake, or perhaps a decorative nut mix.
A potted plant, decorative window cactus, or herbs. 
Candles with a mild scent.
Unique tea towels.
Guest soaps.
Special cooking oil or vinegar set.
Jam or jelly.
Unique cheese board. 
Friendship wooden spoons.
A small gift basket or ornaments if it's holiday time.
Don't go overboard.  This is only a small token of appreciation.  And avoid giving a gift that would be considered too personal. 

When you arrive to the event, avoid making a big deal about your gift.  A very quick exchange is all that is necessary: a big smile and greeting, and hand your host or hostess the gift with a "Thank you for inviting me."

If You Forget a Hostess Gift
Since none of us are perfect, none of us are immune to forgetting a hostess gift until we walk in the door and (gasp!) realize what's happened.  Some of us may not even remember until we see another guest hand over their token of appreciation as they enter.

To forgive is divine, but there are ways to earn that forgiveness - even when your host would consider it unnecessary.

If you happen to forget your hostess gift:

Don't "confess" that you forgot it.  Simply greet your host, thank him for the invitation, and express how happy you are to attend.
Send flowers, a plant, or another simple gift the following day with a thank-you note for a lovely time.
Your forgetfulness may occasion an observant eye.  When you share a gift afterwards it can then reflect your knowing a little more about your hostess, her tastes and preferences.
Forgive yourself and be sure to reciprocate by asking your host to lunch or for coffee sometime soon.

Keep in Mind . . .
The host gift you bring to the party or special occasion is for your host, not other guests.  Do not be disappointed if the wine you bring isn't served with dinner, or the cookies you bring aren't served with dessert.  But they will definitely be enjoyed later - maybe after everyone leaves and your hostess has a chance to put her feet up and think about what a wonderful evening she hosted.

Your host may thank you for your gift in person when it is given, or maybe the next time she sees you, but it's not customary for the host to send a thank-you note for hostess gifts.  Think of it as if she would be sending a thank-you for a thank-you. 
 
However, gratitude is the very essence of gift giving.  We give gifts in recognition of our gratitude, and we receive them in an expression of gratitude.  As social creatures, it's fun to keep the traditions of good will alive. 

The most important thing to bring with your token gift of thanks is your smile and warm attitude, which no doubt your host or hostess will appreciate.   And even if you got so busy you barely make it to party or dinner, gathering a sense of gratitude before you rush to ring the doorbell will enable you to give the gift of greeting your host with a hearty, "Thank you for inviting me.  I'm so happy to be here."
You may also enjoy reading . . .