Wording for Invitations
that Bring the Guests In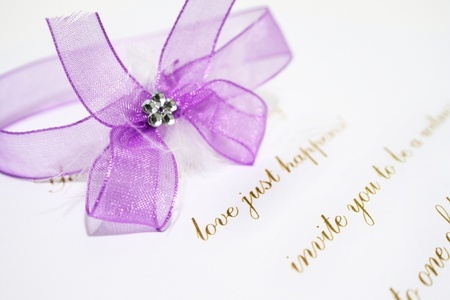 Having a party soon?  Then you'll need wording for invitations that lets your potential guests know all about your event.

And a good host always keeps guests well-informed.

The Nine Elements of an Informative Invitation

An informative invitation leaves little room for unanswered questions.  As long as the following nine elements are included in your invitation, the only thing left to do is plan and coordinate your event.

The name of the host(s)
Extending the invitation (e.g.,  . . . requests the pleasure of your company, hopes you will join her, cordially invites you, would like you to join us for . . .)
Type of occasion - a buffet dinner, a birthday barbecue, a celebration cocktail
Reason for the occasion (if there is one) - to celebrate the engagement of . . . , in honor of Susan's 30th birthday, to ring in Fall 2014
Date
Time
Location
How to respond  - RSVP to (714) 555-1212
Special Instructions - parking arrangements, black tie, etc.

Download our cheat sheet for an example of a proper invitation and a list of the above nine invitation elements.

Theme and Style

For a fun, laid-back gathering, it is appropriate to send a casually-styled invitation with cute  illustrations on it.

However, if it is a more formal party, you might send an invitation with the wording in gold script.  This signals guests that this party is a bit more upscale.

Electronic invitations like those created on websites, or simple email invitations, are fine to send when your event is casual.  For instance, a backyard barbecue, a small cocktail party, or a clambake at the beach.  But not for a wedding.  You can decide to which mode of invitation your social group best responds.
You can find several design ideas for your invitations here.

No matter the formality of your event, the wording for invitations always includes the nine elements listed above.  Follow this simple rule and you'll never have to question if you've missed relaying an important piece of information. 

When you make it as easy as possible for your guests to have all the details, you'll definitely have a well-attended event!
You may also enjoy reading . . .