How to Cheer Someone Up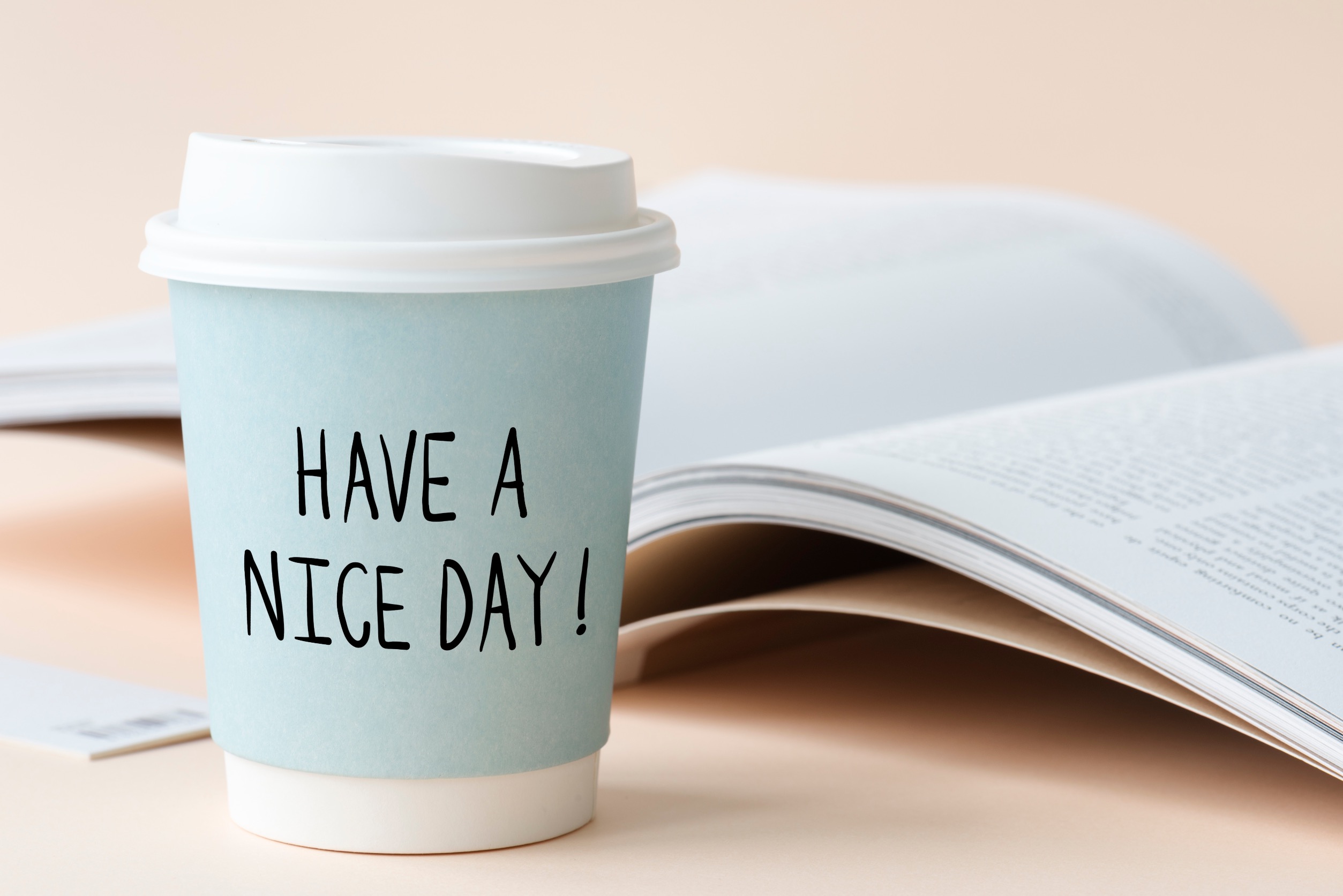 Intentionally aiming for kindness, compassion, consideration, and positivity can change a person's day and life.  The core component in being able to cheer someone up is your ability to meaningfully recognize another person.
Noticing that another person seems to be having a hard time brings about compassion and the urge to somehow comfort them. Etiquette, always situational, relational, and contextual, calls us to find a way to help bring comfort without invading another's personal space.
Recognizing the Signs
There are signs when a friend, family member, or coworker may need you to provide a reason to smile.  Different from prolonged depression but you notice that your loved one:

Isn't smiling, laughing as usual.
Is isolating and not participating as usual.
Isn't balancing their normal lifestyle.
Is seemingly sad and even depressed.
Is suffering a difficulty or loss.
Ways You Can Cheer Someone Up
Finding something good in what might be a very bad moment is meaningful recognition. Everyone needs positivity and cheer in their lives.  A moment of recognition and appreciation in seemingly small situations.
I often read "The Positivity Blog," by Henrik Edberg and am inspired by his great work in laying out what positivity and gratitude accomplishes.  Henrik's post lays out some easy and thoughtful tips to cheer someone up. 
Here are a few adaptations that I especially like.

Surprise a neighbor with your best homemade cookies.
Express your gratitude for someone who is too often taken for granted.
During your commute, let someone into your lane and smile.
Offer to give a hand and stay in the watchful background with a project your colleague is feeling overwhelmed by.
Volunteer to be the "go to" person for a friend to lighten their load during hard times they are facing.
Exercise together!  Make it happen, even when the person would like to slack off.
Share a moment of meditation and breathe with them.  It will help your loved one to center and focus only on breathing for a few moments, releasing momentary panic or fear.
Leave a surprise note in a place they don't anticipate finding anything.  A reminder of what this person means to you and examples that prove it.
Reach out to a friend or family member who are far away. And not just once, but every now and then to let them know they are on your mind.  Share a memory and your genuine curiosity about how they are.  Suggest a video call or another way to "see" them again.
Remember to pay it forward yourself as soon as you can. If someone does something to cheer you up and makes you a little happier again—remember to create an upward spiral in your world by sharing that kindness with someone else.  So just as you have been cheered up today, you will cheer someone else up before the day is over.
The noticing might be just what your friend, colleague, or family member needs. It always feels good to hear:
A sincere compliment.
"Annie, what you do is so far beyond genuine. You show up with sparkling kindness!"
"Derek, you are facing what anyone else could only imagine, yet here you are helping someone on our team."
A reminder of the person's value and impact on yours and others' lives.
An encouragement letting the person know you support and believe in them.
A vote of confidence.
Offer to do something specific to help the person right now.
Attend to an in-the-moment need such as reaching out with a smile and saying, "Hey, John, I think we need to start this day over!"
Cheering Yourself Up
Unfortunately, when you're feeling low the world doesn't stop.  There is still work to be done and expectations to meet.  However, take a moment for yourself – for a treat or to fulfill a need that you have:

Give yourself a reward for making it through the day.
Take a longer break than you normally would and spend a few moments in the sunshine.
Change your environment by tidying up your desk, cleaning out your closet, or rearranging some furniture, letting yourself slough off things you really don't need.
Run an errand.
Go for a walk or other recreational activity.
Soak in a hot bath.
There is always an opportunity to cheer someone up.  We all need encouragement from time to time.  Not just other people but ourselves as well.  When we take the time to notice what is needed in the moment, we more easily show up to do and say the right thing.  Which might be as simple as saying, "I hear you. Tell me more."
"The best way to cheer yourself up is to try to cheer somebody else up."
~ Mark Twain
You may also enjoy reading . . .