Picnic Etiquette for Outdoor Fun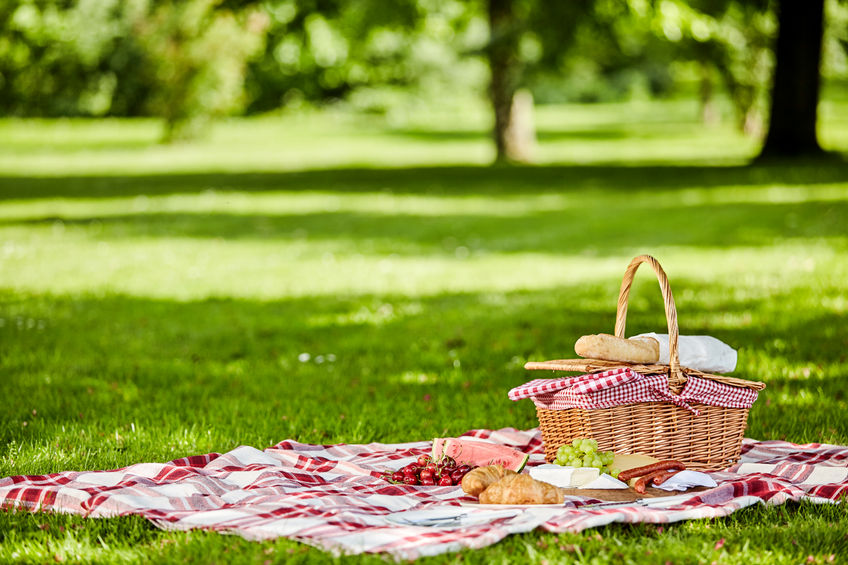 Picnics in all their varieties are the perfect place to show off your knowledge of being etiquette-ful.  Primarily for the simple fact that they occur outdoors.

Your consideration and mindfulness not only extend to the people around you, but also to the creatures, vegetation, and environment surrounding your event.

We think of picnics as simple, impromptu occasions.  And they can be.  But there are always considerations that need your attention.

Your Guests
Creature comforts are more important to some people than others.  Make sure you individualize as much as you can, so each guest's preferences are considered.

Keep these items on your picnic packing list:

Sunscreen
Bug spray
First aid kit
Sunglasses
Hats
Blanket
Folding chairs
Make sure you also keep in mind the area you'll be visiting, the menu, and if children will attend.  Will you be swimming, hiking, going on a nature walk?  You may need to add to the standard list above.

And don't forget someone has to carry all the things that make your picnic comfortable.  I suggest packing coolers, cases, and backpacks as they're mobile and definitely more reliable than paper or plastic bags.

Depending on the location and number of guests, picnics can have the potential for logistics nightmares.  Ask for help if you need it.

The Great Outdoors
There is one word to keep in mind when you spend time outdoors: unpredictable. 

From the weather to untamed animals to the occasional patch of poison ivy, you never know what the great outdoors has in store for you.

If you're planning to explore around your picnic site, or if you're out for a hike, ensure that safety rules are explained to those participating.  Children should be given boundaries to stay within.  And everyone should know what critters, poisonous plants, and other dangers to watch out for.

Umbrellas are good to have on hand.  You never know when the weather can turn.  If you're grilling or plan to light a fire, make sure – and for sure! – that anything burning is extinguished and covered before you leave the area.

One constant rule when spending time outdoors is that you leave nothing behind.  Bring trash bags and dispose of all rubbish appropriately.  Do a walk-around of the area so that you know there is no trace of your visit.

Your Menu
A picnic menu is ideally kept simple.  But there are times when an elaborate meal served outdoors becomes even more special.

Organization is the key to a successful picnic menu.  Aside from having enough food, consider including the following:

Condiments
Serving utensils
Eating utensils
Plates, cups, and napkins
Trash bags and other clean-up items
Be sensible about the food you serve.  If you must include ice cream on your menu, you'll need a cooler and ice.  Will you be able to carry it?  Again, organization is key.

When tailgating, you'll need to plan your menu according to the rules of the venue and where you will store supplies and equipment while attending the game.

Good Food and Good Company
Picnics exist for the sole purpose of having a meal or snack with people you like spending time with, while enjoying time outside.

Picnic etiquette exists to ensure the food, company and environment will be enjoyed with mindful attention paid to the details that determine the comfort and safety of those attending.

If you're a novice at picnicking, do a little research on the location and items necessary.  This list is a good place to start.

With an organized plan, your picnic is sure to be a hit!
You may also enjoy reading . . .