How to Lead by Example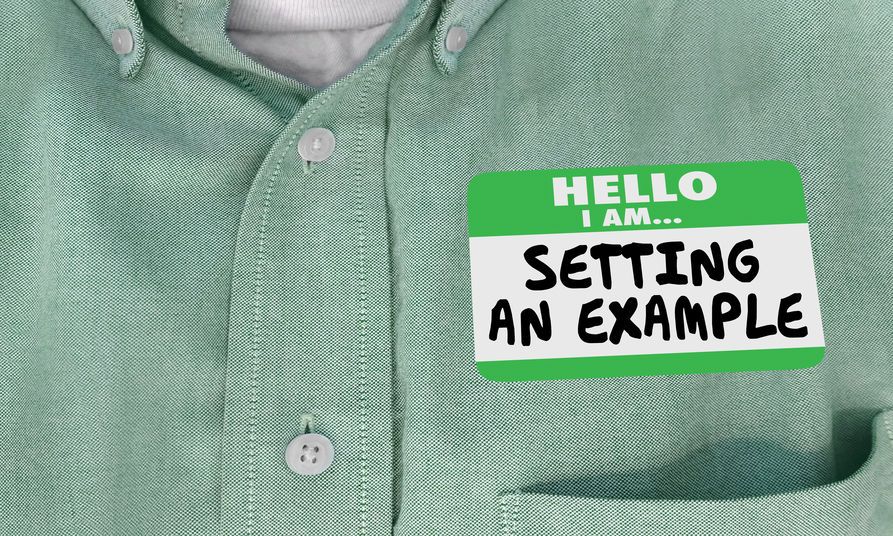 Regardless of your status as a professional or in your personal life, each of us play leadership roles.  Especially during turbulent times, people are watching other people.  We all want to know how others handle themselves when faced with difficulty because, while exact circumstances vary, challenges abound for all of us.

This is the perfect moment to lead by example.  To create a picture of what is possible when faced with a challenge, or even adversity.  You have an opportunity to serve as an inspiration by being clear in your role as a leader.

A Good Leader
Think of someone you admire for her or his leadership and consider the qualities that person exhibits.  If they are a true leader, you will note that they:

Collaborate.  A leader encourages others to work together toward a common goal and welcomes diversity of opinions and methods of creativity.  They do not give in to the "my way or the highway" tactic.
Walk the talk.  A leader practices what they preach.  Leading by example equals consistency in integrity.  Straightforwardness, clarity, and kindness help set the right mode of action.
Listen.  Feeling listened to and understood is vital to a person's sense of self-worth.  A leader knows that the only way to get to the heart of any matter is to listen to others involved.  
Keep an open mind.  Navigating life is difficult enough, but during turbulent and unsure times it becomes very stressful.  A mind that is open to new ideas and information is better able to pivot or change course, and to know when doing so becomes necessary.

When You Lead by Example
One caveat when leading by example is that you won't usually receive direct feedback that lets you know you are successful.  At least not immediately.

However, you may notice that others begin mirroring your actions, words, or responses in certain situations.  This can only be because they have welcomed seeing someone else behave in a manner worth emulating.

What are some of these habits of behavior?

Remain calm and step aside from overreacting.
Practice patience or take a pause when stressed.  Mindful breathing can help as well – take a deep breath, hold it for a count of four, then exhale.
Ask yourself (and others, if necessary), "What is of most importance in this moment?"  This will help you stay focused and mindful.
Make courtesy a priority.  Remain mindful of how your words and actions affect other people - because they always do.
Eliminate distractions to focus on the people around you.
Setting a good example is what we all hope to do.  Aiming to be our best puts us on the right course.  As you look around you, who is setting an example that you admire?  What are the qualities that person is demonstrating?  How might you apply these qualities in your own life and lead by example?
You may also enjoy reading . . .