Overcoming Holiday Perfectionism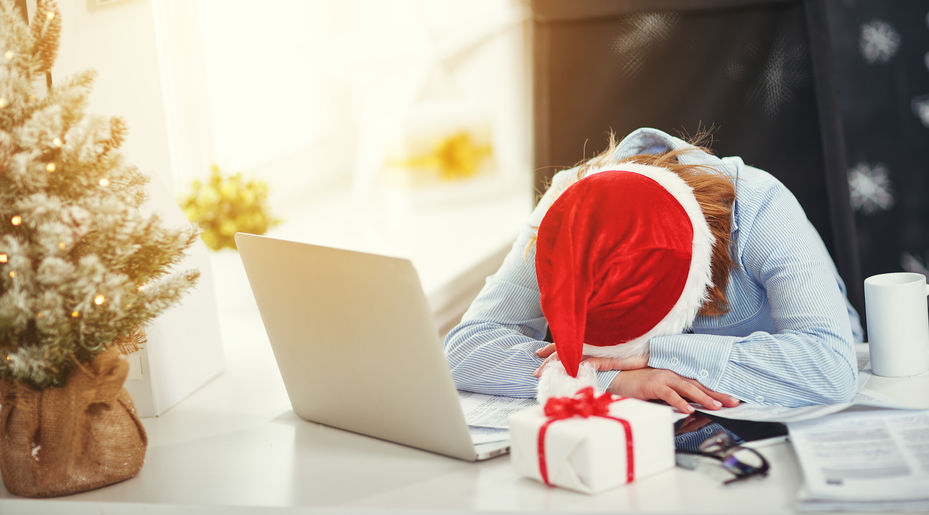 You want the holidays to be filled with memory-making moments for your family – lovely decorations, fun activities, homemade goodies, photos of happy faces.  But when holiday perfectionism invades the season, it can take the fun right out of it.

The need for a perfect holiday is based on one's perception of what that should look like.  While a perfectionist has a need to control, a holiday perfectionist has a need to control how they create, or recreate based on meaningful memories, a holiday that will make everyone else happy.

However, as always happens when one person takes total control, everyone else begins to feel slighted in some way, resentment builds, and then no one is having a good time.  Even though the best of intentions were in place, the perfect holiday maker forgot to include two of the most important etiquette guidelines in their plans: kindness and consideration.

How to Recognize Holiday Perfectionism
We each have our own ideas about what constitutes a holiday that is enjoyable and memorable.  And this is a key point in recognizing that holiday perfectionism may be rearing its head because you are considering your own ideas while disregarding those of others.

If more than one of the following situations ring true for you, you might be a holiday perfectionist:

You insist on hosting holiday gatherings every year – no matter what.
You spend hours preparing elaborate menus and treats to serve at gatherings and give as gifts.
When someone offers to help, co-host, or bring a dish, you politely decline, preferring to do it all yourself.
Much time (that you don't really have) is invested in decorating, gift wrapping, and shopping for the season.
You give specific instructions to your children or spouse when they help decorate or wrap gifts, sometimes undoing and re-doing their decorations and wrapping so that everything is "perfect".
You feel overwhelmed and stressed during the holidays, forcing yourself to act like you are enjoying it all.
You notice that family members pull away emotionally (or ever physically) during the holidays.
Do any of these scenarios sound familiar to you?

Course Correcting
Our perception of what makes a holiday special is what drives us to deliver that picture to our loved ones.  While elaborate meals, decorations, gifts, and a flurry of activities may seem ideal, they are not always connected to what is realistic.

Holidays are meant to be shared, and sharing requires connection and compromise.  If there is a disconnect between you and the people with whom you spend this time, or if you place yourself in charge without considering the desires and expectations of others, it will not be perfect.

"Perfection isn't possible, but transformation is."
~ Shauna Shapiro, PhD

As mentioned above, etiquette calls for us to always show kindness and consideration to others – and to ourselves.  Giving these two things top priority during the holiday season will ensure you can move away from perfectionism and toward enjoying quality time with family and friends.

Ask your children, spouse, relatives, and friends about their holiday expectations and discuss how these will be coordinated in the plans for your family.
Aim for understanding that the goal is to spend time and connect with your loved ones.  Practice being present with them and allow spontaneous moments to unfold.
Consider your schedule and be realistic about how much time you have available to prepare for occasions and events.  Practice saying "No."
Practice saying "Yes" when someone offers to help, co-host, or bring a dish to a gathering you are planning.
Learn to let go of the elaborate and embrace the spontaneous.  For example, those professional-looking wrapped gifts in coordinated papers and bows under your tree will be just as (if not more) special when wrapped with crinkled paper and unevenly tied bows by your five-year-old.
If you think about it, the best and most memorable holiday moments happen when things are unplanned: someone spontaneously begins singing a Christmas carol and everyone joins in, you forgot to add sugar when making fudge and your husband made the funniest face ever when he bit into it.  There are many different -- and heartwarming -- scenarios that can play out when you loosen control and allow the joy of the season to happen.

Some years may find us distanced from loved ones and gatherings kept to a minimum if they happen at all.  What better time to use all the kindness and consideration you can muster to create connections that will forever be remembered fondly?
You may also enjoy reading . . .