My Story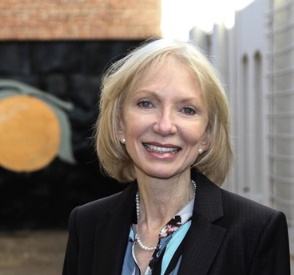 It All Began in the Classroom
In the high school education business for 25 years, I immersed myself in understanding student culture with class and club sponsorships, speech and debate coaching, student leadership emphasis, as well as classroom learning projects that brought about the demonstrable and measurable best in my students.

Learning right along with my students, while experimenting with learning systems and learning styles, was important to me.  

My goal?  To inspire my students' confidence in their own abilities regardless of the subject or the setting. 
Today as an etiquette educator, my goal is still the same: to inspire confidence in your abilities to be yourself in any setting.


A Life-Changing Event
You teach best what you most need to learn.
~ Richard Bach
When my husband was awarded the Nobel Prize in Economics in 2002, I was plunged into a new "normal" of travel and formal social gatherings, and in the years that followed, I gradually became aware of how uncomfortable I was in many social situations. 

Actually, I had never given a thought to the idea that there might be specific rules and skills to help me out beyond the vague desire to demonstrate good manners.
 
I began to realize a long-felt and unmet need for knowing appropriate social graces to keep me at ease and comfortable in any social situation.  Called to meet this need, I attended etiquette and protocol education and corporate certification trainings, and began my deep dive into the literature and understanding of rules and order on the micro level of human interactions.

I am amazed - and proud - that Candace Smith ETIQUETTE now features over 170 etiquette blog articles for easy access in answering your etiquette questions to help you through your daily and workplace life.


The Tipping Point Year and Back to School
In 2012, after completing a first round of etiquette and protocol course work, my husband and I attended a formal event in Scotland.  It was like night and day for me!  I realized a markedly increased confidence level in dining and socializing skills and truly enjoyed the occasion.  No more angst!

This was my confirmation – these skills matter!  I knew then and there that I wanted to help others gain confidence in social and professional settings.  A new teaching dream began to materialize.  

Today I am passionate about teaching skills that have immediate personal and professional benefit.  Comfort and confidence are not trivial matters! 

As an etiquette educator, helping others interactively learn basic etiquette rules and guidelines that can jump-start unimaginable comfort in their own skin is my goal.


Etiquette Education to Help Others
In business since 2012, Candace Smith Etiquette engages university students and adults in hands-on training to gain practical skills in etiquette and protocol for all aspects of  "the business of life."

I am dedicated to providing respectful interactive experiences to employ at home, and in social and professional situations.

Etiquette adds new dimensions to anyone's social and professional tool box.

Candace Smith Etiquette is all about interactivity in practice - whether etiquette in personal interactions, the art of conversation, table manners, self-presentation, or writing correspondence.

It's never too soon or too late to learn the soft skills that help you be the person other people want to be around.

The happy discovery is being aware of how etiquette rules and guidelines help us navigate our "everydays" and our special days!


A Little More About Me
Education:  Bachelor of Arts in English, Speech Communication, and History; Master of Arts in Economics Education.

Teaching Awards:  the Milken Foundation National Educator's Award, the National Award for Excellence in Economics Education by the Foundation for Teaching Economics, Colorado Enterprising Teacher of the Year Award, and Colorado Teacher Award.

Personal:  Married to the love of my life, mom of 4 children, grandmother of 4 fantastic grandchildren and celebrate the joys of a blended family as well.


Find out more . . .